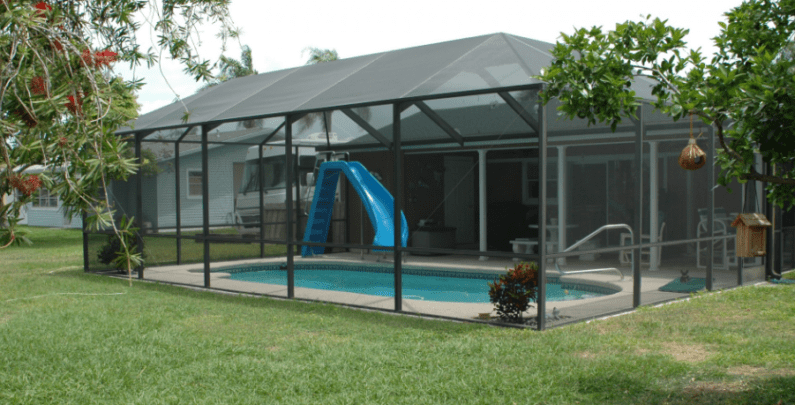 Benefits of Swimming Pool Sun Shades Tents in UAE
At Pavilion for Tents & Sheds Trading LLC, commercial Tents Supplier in Abu Dhabi & Dubai, we wanted to bring you a post about the pros and cons of having a tent over your swimming pool in hot weather of UAE. We can't think of cons, though. If you want to keep your pool in top shape year-round, then you should invest in a pool tent.
Our custom-designed swimming pool shade cover tents are the perfect solution for relaxing and enjoying the great outdoors at any time of day. The feeling of being outdoors is pure bliss. No bugs, no leaves to sweep up, just the beauty and satisfaction of being outside.
Many families are torn when it comes to building a backyard pool whether they should place a tent over the swimming pool as a safety barrier. The tents that cover swimming pools are very common due to pool safety regulations, as well as to protect from bugs and sunlight. Contact us to discuss if you are thinking to get tent structure over your swimming pools before summer starts in UAE 🙂
Here is a list providing you with the pros of the tent over swimming pools in homes & hotels in UAE:
Sunlight Protection
Although most of us love the sun but we should limit our direct sun exposure for the sake of healthy skin. By using a pool tent, you can relax in the sun and enjoy your pool without the risk of skin damage from UV rays. This also makes the pool water cooler. During the hot summer months, this is a great bonus.
Easier Maintenance
When you have a tent set up installed around your pool, cleaning is a breeze. Since the tent keeps extra debris from getting into the pool, it's much cleaner overall. Because nobody else can get in except you and your family, you never have to do much cleanup.
Safety Measure for Kids
Tent over a pool is a perfect solution because they provide protection from dirt (insects, dust, leaves, etc.) and unwanted visitors like snakes, birds, frogs, and of course alligators :). Tent enclosures keep the variety of insects we coexist with away from your pool and deck. So, you won't have to worry about cleaning the pool or using bug spray while playing. In your pool, you love having friends and floating lounge chairs. But let's leave all the rest out!
Increased Relaxation and Enjoyment
When the summer heat is upon us, having a pool tent is essential to fully enjoy your pool and have the space to host friends and family. Without a tent, mosquitoes and "no-see-ums" become a real problem, which reduces the fun factor significantly. Also, a tent lets you swim at any time, even if it's raining.
Reduction of Water Evaporation
The water evaporation can greatly decrease the level of your pool during the hottest season of the year. You may also be unable to fill it back up due to water restrictions. Fortunately, you can slow down the process with a pool tent.
Less Chemical Evaporation
Although strong chemicals are sometimes necessary to maintain pools, no one wants to be immersed in them. You won't need to use quite as much to keep the pool clean and safe if you have a tent over the pool.
Give us a call now to know more about how you can enhance your outdoor living space with a pool tent. Pool tents surely will turn out to be one of the best safety & comfort solution in your home.